Planning any kind of event, especially one you only plan to do once, is all about the details. Choosing the venue is just about the biggest detail going. It's advisable to make this the first thing on your Wedding To-Do List. The venue costs (and therein the catering costs too) will probably be the biggest chunk out of your budget. It will dictate how many people you invite, what you will serve them and how much you can afford to spend on other aspects of the day.
Any decent venue worth its weight will have a website. Use this to glean the basic information: how many people does it hold, location and how easy it is to get to, and the general look and style of the place. You will be able to rule out many places on this basis. Websites such as Wedding Venues or Hitched can link you to lots of venue websites at the click of a button. Your local branch of WHSmiths will have magazines detailing wedding venues in your area.
Having used the web to draw up a shortlist, ensure you visit all the venues on that list in turn. Do this by contacting the venue's event co-ordinator and making an appointment. Don't just turn up on the off chance. Note: a lot of venues won't open on weekends if there isn't an event on. Be patient.
The more places you see, the better you'll be able to see what's available, and compare and contrast. It is advisable to take your beloved along with you as it is his wedding too. However, if he has expressly said he is not interested, there's no point in forcing him. Take a notebook along with you and always ask for an information pack detailing costs and the services that a venue can provide. If you are looking for a short engagement, it's best to stick to as local a venue as possible.
Can I bring in my own suppliers? Every venue is different and has a different set of rules about this. Many will insist that you use their caterers but can be flexible about other things. Others would prefer that you work from a list of their procured suppliers. Sometimes this can be a good thing as venues don't tend to endorse suppliers who've given them bad service. But if you have your heart set on a particularly DJ or florist and the venue says 'No', you'll have to ask yourself what is more important.
Are there any restrictions? Most venues will extend their alcohol licenses so that drinks can be bought past the normal hours, but not all of them do. Noise restrictions are crucial at venues in residential areas. Likewise, certain roads may not be used after a particular time at night. You may have to curtail your festivities in accordance with these. If you want to party into the night, you may have to look elsewhere.
Can I have a chocolate fountain/champagne tower/vodka luge?

Most venues will not have a problem with this, but there may be extra clean up charges involved. Make sure you double check these before making any booking.
Can I take photographs inside? Some historic buildings prefer for all photography to happen outside. This can be a problem if you were hoping to have your pictures next to an historical artefact/statue/picture. Check all photography restrictions before booking.
Before you head out to look at venues, it helps if you have a clear idea of what you want to happen on your day. If you want a chocolate fountain, or a particularly DJ or have your heart set on serving a special meal, tell the co-ordinator up front. Venues would far rather work with you than lose your business.
Other things to take into consideration around the venue are:
Disability access. Are there ramps on site for wheelchair users? Is there a T-loop system for people with hearing aids?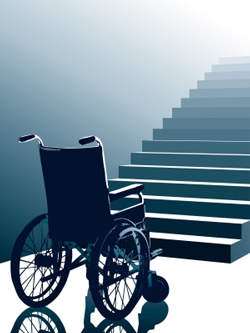 Toilets. Some venues have pathetically few toilets for the capacities they can hold. This is something you will want to double check.
Parking. Particularly at rural venues, the amount of carparking available can be quite important. If you are hiring in DJs or bands or a marquee, ensure there is enough access and parking for suppliers' vans and lorries.
'Scenic-ness'. If you are looking to have your wedding photos taken at the venue, rather than heading to separate location, do the reconnaissance beforehand. Pick a couple of spots with beautiful views or striking artwork or architecture; something you will want to look at in years to come.